((ARCHIVED))
2016.
That's, like, the future.
Whoa, man. Whoa.
I'm sitting here in my bedroom gnawing on sourdough bread and typing away at my computer with my glasses off while I silently thank the makers of Advil for finally helping me with my random headaches.
This is how I want to end this year.
It's already 2016 in New York. As I type this, it's about five minutes away from being 2016 in Chicago. It's still two more hours where I live, but it's not that far away. I intend to spend those last two hours writing, knitting, and eating the aforementioned sourdough.
It's been a good year. I feel like I've really built up my chops as a writer. I completed NaNoWriMo for the first time, and I took a few writing courses that taught me a lot. On top of that, I've made many new friends in the blogging world, and perhaps a few in real life as well. (Not many. I'm quite the introvert.)
Speaking of introverts, this was also the year that I learned I'm an INTJ, which explains so much about who I am and why I think the way I do. I've spent the past few months really digging in to my personality and learning how I can present myself to the world. I think I'm going to be okay.
It's been a good year. There were a few times where I felt down, usually for no reason because, hey, my mind cannot be explained. But there were more highs than lows, though I'm getting quite sick of the question, "So, are you driving yet?" (No. No I am not.)
Next year promises much. I suppose this would be the time where I make a list of New Years resolutions to stick to, but I'm not one for making extremely strict guidelines for the year ahead. However, there are a few things I want do before December 31st, 2016, so I might as well lay them out here (in public) so that others can hold me accountable.
Try a little harder in PE and really get into shape. (Wow, Rosie, so unique! Hey, cut me some slack. At least I didn't say "I want to lose 50 pounds in two months te-he-he!")
Start writing a teen devotional that I will publish and sell. (Ginger's been bugging me about this all month, and I really need to get on it. Hopefully I'll also be able to finish it by June. I'd really like that.)
Participate in NaNoWriMo again, as well as Camp NaNoWriMo.
Start finishing my stories before I post them on FanFiction.Net, that way I won't lose inspiration and leave my readers hanging.
Start working on more original fiction.
Learn Latin enough that I can write it fairly well. (I'm doing it for school starting January, and I'm super pumped.)
Practice art and learn more styles and techniques. (Again, another thing I'm doing for school.)
Start thinking more about college. (Uuuuuuuugh.)
Pay attention to the presidential race and use what I learn about government in school to understand what's going on.
Open my own online store and sell the things I knit.
I'm going to cover that last one real quick, because it concerns all you guys, too. See, I finger knit. Whoa, whoa, hold your horses! No, it's not a kiddie thing. I think I can do it fairly well, and since I make accessories for my friends every Christmas, I thought it would be fun to start selling them and make a little money.
Some of the things I might sell include: Scarfs, bracelets, pom-pom bookmarks, coasters, and rugs. Yes, I said rugs. I'm learning how to make them, and I think it just might be something people would like to buy.
I'm really excited about this, and once I get started I'll be advertising a lot on my blog. Do you suppose you or anyone you know might like a handmade scarf or a set of cute coasters? I'm hoping that people will buy my stuff, if for no other reason, to support me.
So keep an eye out for that, as well as potentially published devotionals, political ponderings, and palaverous Latin phrases.
And some alliteration. What? I'm an author. I can do that.
Also, I hope that this year, just as every other year, I can get closer than ever to God and know Him. better Hey, it had to be said. Thank the Lord for another amazing year, and I'm so excited to see what 2016 brings.
Now it's T-minus an hour and a half. That took longer than I thought to type out. (Didn't help that my mouse/Wordpress spazzed out on me and refuses to select words so I can correct them or look them up. No helpful in the slightest.)
I suppose now it's time to write, eat sourdough, knit some things to sell (sorry for those of you who have sourdough crumbs on your scarves), and watch YouTube videos. Yeah, we all know I'm going to spend the rest of the night on YouTube.
Goodnight everyone! Thanks for an awesome year in blogging, and here's to another fantastic twelve months!
Happy New Year!
---
The WordPress.com stats helper monkeys prepared a 2015 annual report for this blog.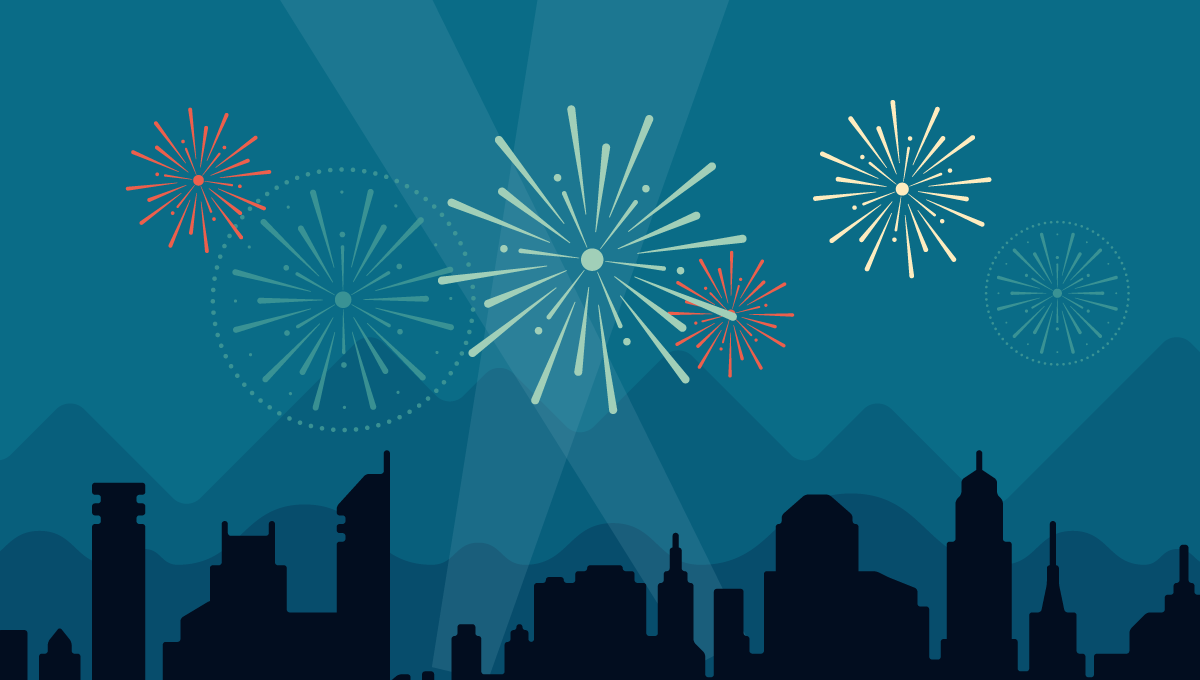 Here's an excerpt:
A New York City subway train holds 1,200 people. This blog was viewed about 4,200 times in 2015. If it were a NYC subway train, it would take about 4 trips to carry that many people.
Click here to see the complete report.